While playing games online or downloading any application from Google Play, you may have seen a tab for claiming rewards on the side. If you have not seen or come across it, you can download any game from Google play or see the side tab. In the side tab, credits or cash points are given to you to claim it. This way, you can easily purchase any application next time, as some applications require prior payment.
How to transfer your google play balance to a bank?
No, you can not transfer your google play balance to a bank. There is no "cash-out" button, so when you deposit money into the Google Play wallet, you can not withdraw money. 
Google Play deposit payment options are:
Credit card
Debit card
AT&T billing
PayPal
Redeem code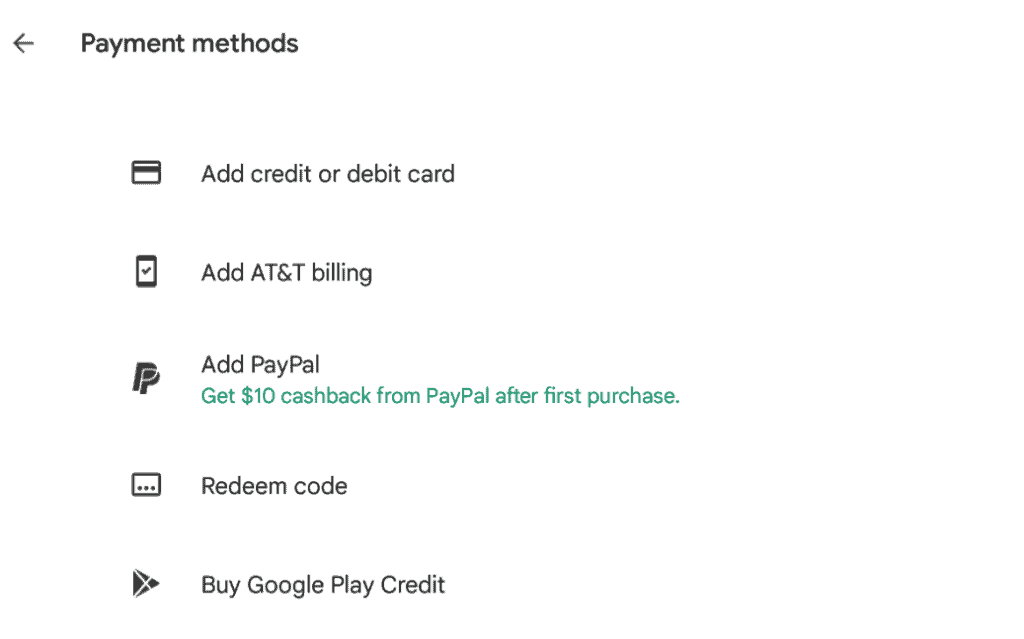 However, you can not use these payment options for withdrawal.
Let us see how to turn google play credit into cash in 2022:
How to Convert Google Play Credit to Cash in 2022?
You can not convert google play credit into cash or transfer it to your PayPal account because there is no cash-out button in the Google Play app. However, if you live in India, a few apps like the Coin factory app from the Play Store can help you cash out Google play credits. Using these apps, you can buy coins from Google Play balance, redeem them into cash, and wait for 3 to 7 days for the cash to be deposited into your payment account.
In this way, when you download an application for the next time that requires a payment, you can use this accumulated cash.
It would help if you first went to your Google Play application and then downloaded the application known as the Coin factory. Through this application, you can convert your cash points into cash, which can purchase another application. First, you must buy the coin package most suited to your needs. According to different packages, the prices will differ. You should then click on the option which says that you should redeem the cash.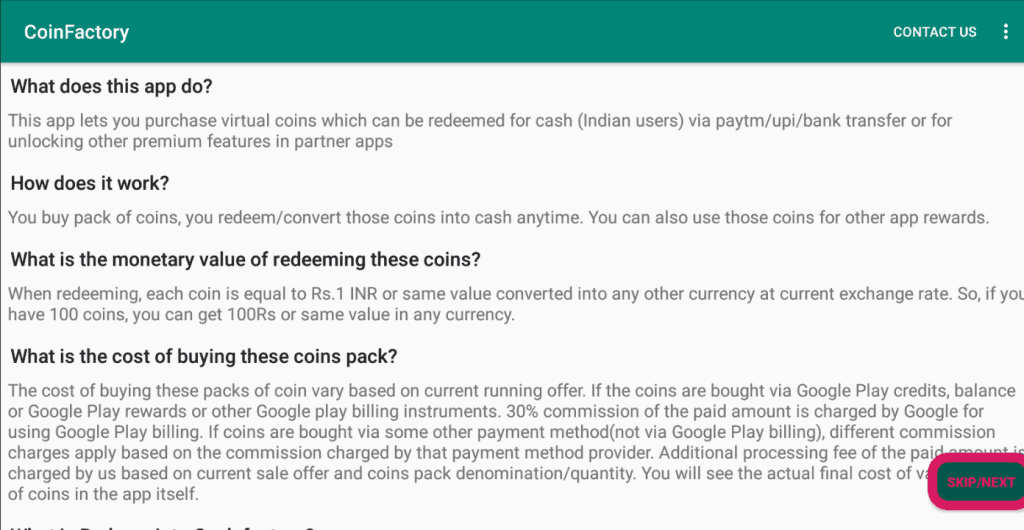 This option will help you to get the cash option. According to which region you live in, the cash prices will differ according to different packages. You should then provide your verification details and the address to which the converted payment or cash will be delivered. After seven working days, the cash will be converted and transferred to you by the preferred conversion mode or the account details you mentioned.
However, we must advise you to do your research before vesting into the application to be sure about it. You can also provide feedback and read the users' reviews on Google Play.
There are several bad reviews for the Coin factory Credit app, and half of the reviews have mark 1: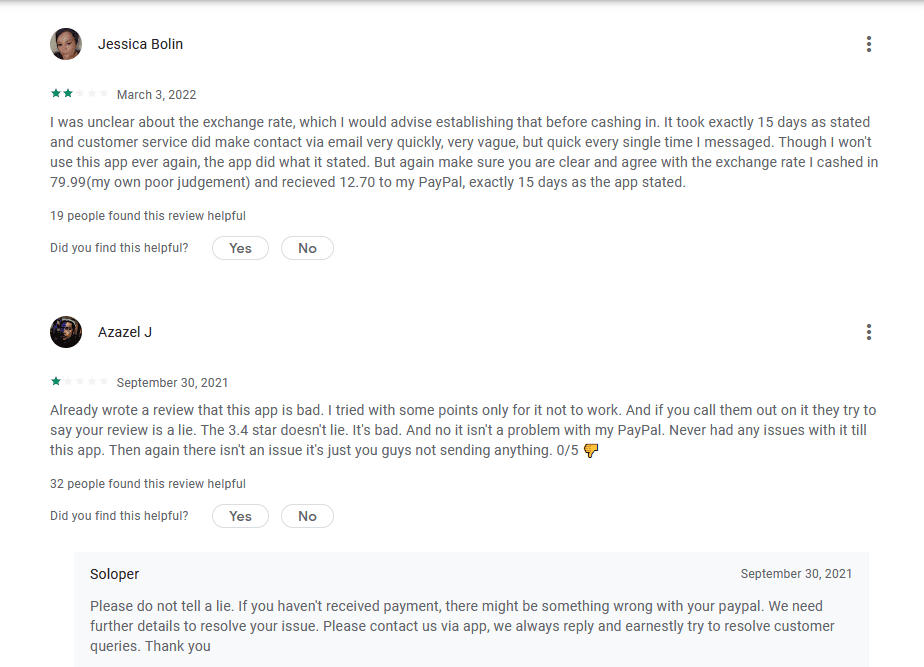 Can you use Google play money on Amazon?
Yes, you can use Google Pay money on Amazon for app purchases through an Amazon product. For example, if you go to the Amazon Pay page, you can log in and tap on Google Play as a purchase option. However, you cannot buy any physical items with this credit on Amazon, only apps.
What can I buy with google play credit?
You can buy movies, Android Applications, Games, Music, Newsstand, and subscriptions. Additionally, you can combine your Google Play balance with another form of payment if your credit is less than your purchase amount.
Can I buy food with google play credit?
Yes, you can buy food with google play credit. It would help if you went to orderfood.google.com, found a restaurant, placed your order, and paid for it. You need to have a Google account; after that, you can easily use your google play credit to buy food.
How to earn money playing games on Android?
To earn money playing games, you can use services such as Swagbucks, MyPoints, and Mistplay. Please see the instructions:
How to earn bitcoins by playing games?
To earn bitcoins by playing games, you need to register at gamefi.org. After registration, you can connect your coin wallet and receive bitcoins as a reward for playing games.
Conclusion
In this article, we pointed out that there is no valid method to withdraw Google Play Credit. We tried to use a few apps, but we did have success. However, we share our screenshots and thoughts, so we think they can be valuable.