We recently wrote an article on How Much Cash Can You Deposit in ATM, and now we will continue with a similar topic.
The idea of replacing paper with plastic money has been widely acclaimed and encouraged by financial institutions and regular people. Before the advent of plastic money, huge stacks of cash and dollar bills were usually seen in everyone's wallet, which was a security concern and an impractical and inept way to deal with monetary issues, do casual shopping, and formalize formal capital procedures.
Nowadays, credit and debit cards are almost always present in everyone's wallets, and their convenience is commendable. However, suppose you need cash or want to withdraw significant money anywhere or anytime. In that case, you can do so with the help of your debit or credit card through ATMs located at numerous physical locations. If you are lucky enough to survive roadside theft or burglary where you have lost your cards and have been put in a situation where you require the emergency withdrawal of cash without the ATM card, there are a few ways to overcome it. The problem can be challenging and tricky at first but withdrawing money without the card in times of a predicament is impossible.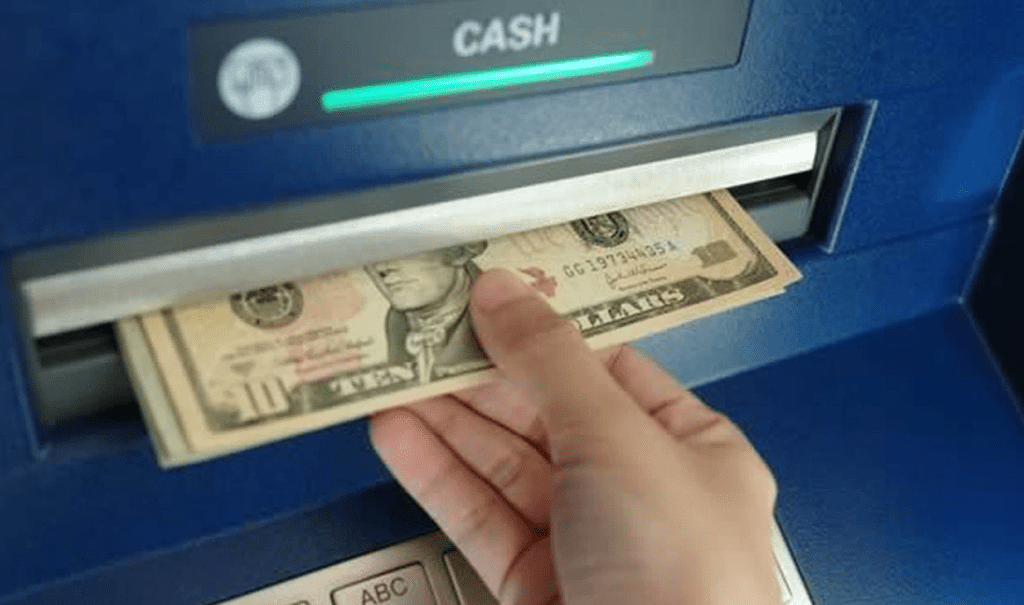 Recently my partner lost Charles Schwab's ATM card, and he solved the problem with a cardless ATM.
How Can I Withdraw Cash Without ATM Card?
Yes, you can withdraw cash without an ATM card using Cardless ATMs. Cardless ATMs rely on account verification via text message or a banking app on your smartphone and provide access to your money account and allow you to withdraw cash without a physical card.
Ways  to get cash without a debit card are:
Use the mobile app at your Bank's Cardless ATM.
Get assistance from bank representatives.
Write Yourself a Check.
Use a Prepaid Card
Use a Payment App from Your Smartphone
Use Emergency Cash Service.
Let us see how to get cash without a debit card:
How to withdraw money without a debit card using cardless ATMs
The best way to withdraw money without a debit card is to use a cardless ATM because Cardless ATMs operate using either the bank's app or another option, such as Apple Pay, Google Pay, or Samsung Pay. You can withdraw money without a debit card using your mobile phone.
Below are listed banks with Cardless ATMs:
| DND Size Category | Maximum Height | Max. Weight | Space |
| --- | --- | --- | --- |
| Fine | 6in. or less | 1/8 Lb or less | 1/2 ft. |
| Diminutive | 1 ft. | 1 Lb | 1 ft. |
| Tiny | 2 ft. | 8 Lb | 2 1/2 ft. |
| Small | 4 ft. | 60 Lb | 5 ft. |
| Medium | 8 ft. | 500 Lb | 5 ft. |
| Large | 16 ft. | 4000 Lb | 10 ft. |
| Huge | 32 ft | 32000 Lb | 15 ft. |
| Gargantuan | 64 ft. | 250000 Lb | 20 ft. |
| Colossal | 64 ft. or more | 250000 Lb or more | 30 ft. |
If you like to use a debit card, do not forget to try Cash App. Please read our article "Where Can I Load My Cash App Card" to learn how you can load your Cash App.
How to get cash without a debit card at Bank of America?
You can use your mobile phone and cardless ATM to get cash without a debit card. I will show you one example using a bank account app.
In the first step, open your mobile app and choose "Menu":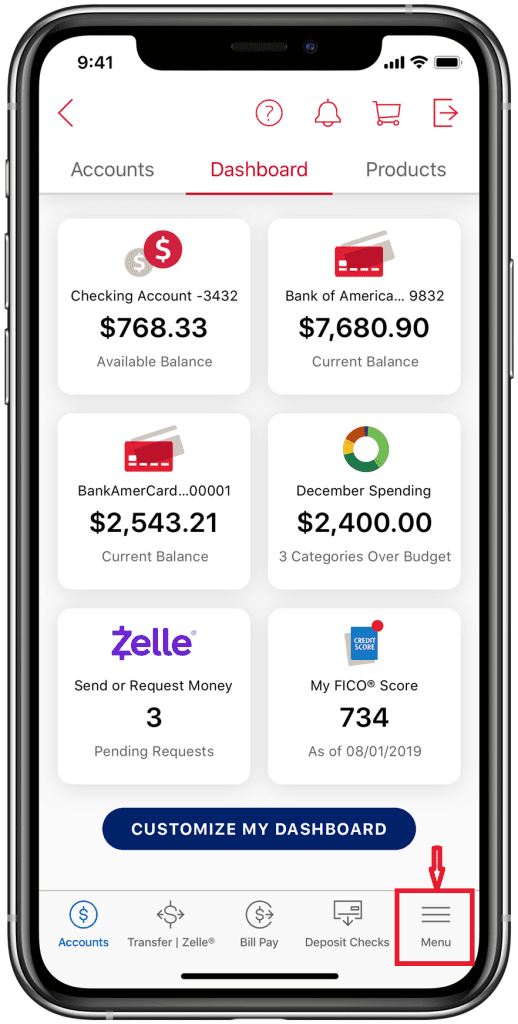 In the next step, from the Menu, select "Manage credit/debit Card":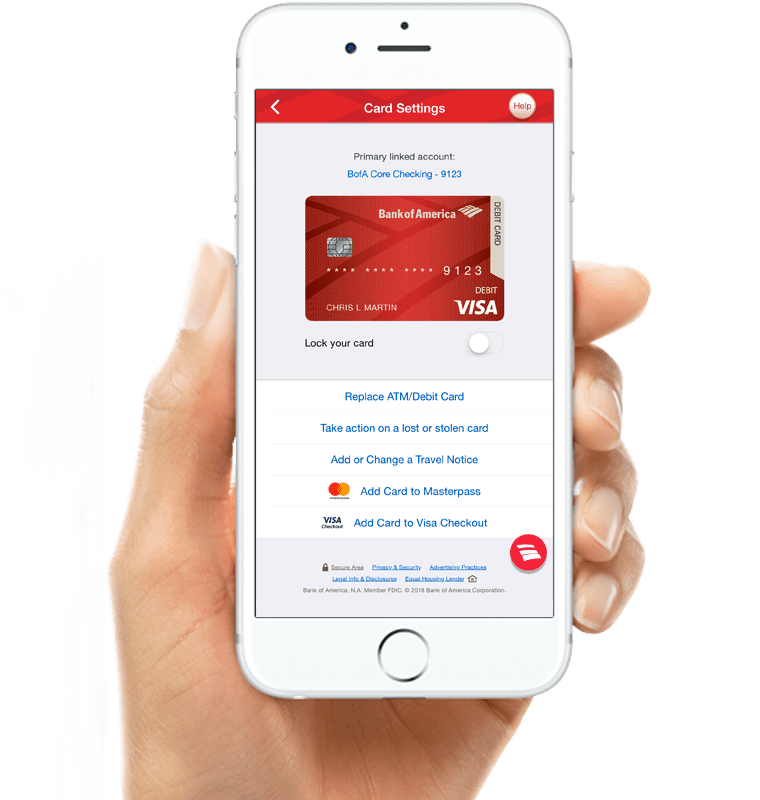 You need to have a debit or credit card added to your mobile app. For example, if you want to use Google Pay, you can choose the "Digital wallets" option and then "Google pay." Verify your debit card and then select "Start ATM Withdrawal."
When you choose this option, you will get to type the amount, and then you need to activate Google Pay and bring your phone closer to ATM: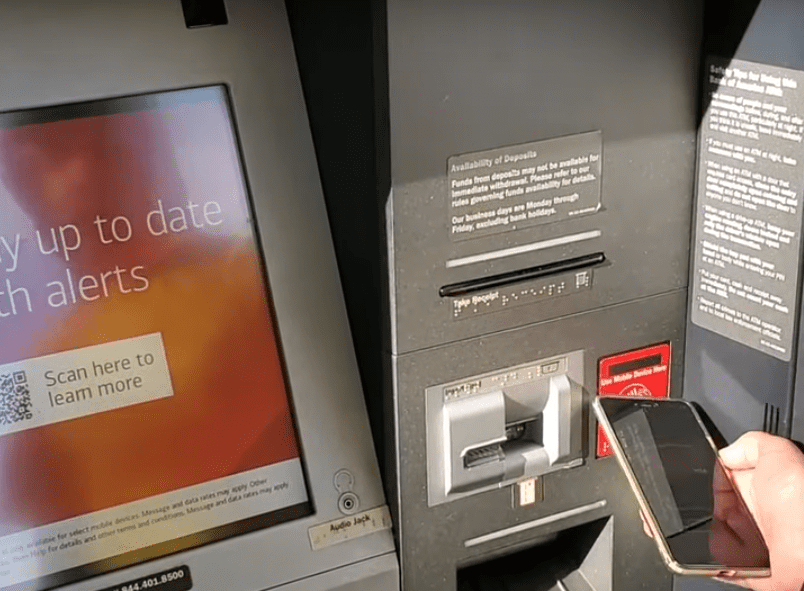 How do you get cash without a debit card using Mobile Phone and a QR code at an ATM?
If you want to use a cardless ATM, you usually need to scan a QR code from ATM and get cash from the ATM. You need to scan the QR code on the screen and authorize cash withdrawal through your mobile phone.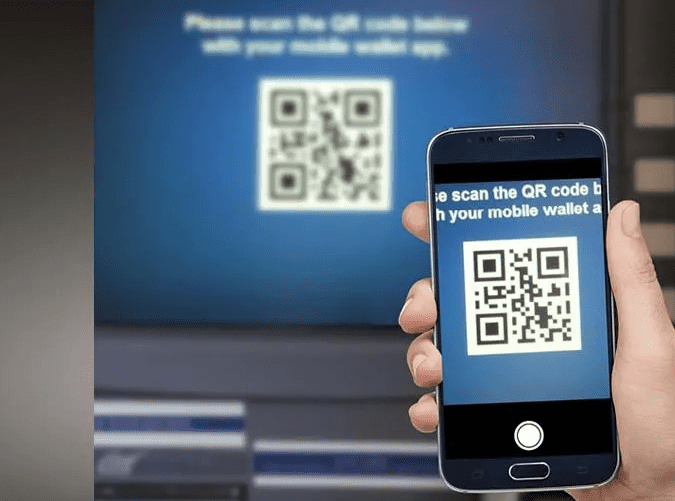 There are other ways to get a cache without a debit card.
Assistance from bank representatives
If the debit or credit card is not in your possession, you can visit your bank branch and ask for assistance from the bank's agent or manager. Give details regarding the unfortunate loss of your card and explain your situation in detail. The bank administrators will guide you well and provide alternative conditions to block the ATM card and cash withdrawal. By providing your essential identification and verification documents, such as a Social Security number, driver's license, and your official name, the agent can get a hold of your account in the bank. Please comply with the bank's necessary policies regarding verification and fill out its withdrawal slip and specify account information. You can take out the amount of cash you require through the withdrawal slip by adding complete details of the account number, which could be provided to you if you do not recollect it.
Withdraw cash without a card using a check
If you are fortunate enough to have a checkbook from the bank, you can write yourself a check and make it out to cash in case of an emergency. Present this check to the bank agent or a retailer who can give you emergency funds from the cashier. However, providing the check to the bank is the safest option, as the check will be instantly accepted, and cash will be given to you. If you visit the retail store and get some cashier money, you need to call ahead and check from the cashier to accept a check named and addressed. A check made to cash is considered less secure as there is a possible chance of theft if a check is lost. The finder can withdraw money with the help of a self-addressed check; therefore, for maximum safety, fill out the check upon reaching the bank.
Emergency Cash Without Card
Some banks offer emergency cash services. To utilize this facility, you must contact your bank manager and provide details regarding the lost ATM card. In addition, you will be provided an emergency code number, which can be utilized at ATMs of the respective bank to withdraw funds in case of an emergency.
This scenario is only applied if ATM cards are lost; therefore,e this option should only be used in times of urgent situations as your ATM card will be disabled. Lastly, due to the convenience of smartphone apps' availability, you can extract cash with a mobile app's help if you are devoid of an ATM card. However, to avail of smartphone facilities, you must submit your account details to the bank, register to the bank's internet banking service, and visit the branch personally. Once registered, you can download the mobile banking app and enjoy electronic transactions performed through the 2D barcode to the smartphone. This barcode is then used at the ATM to scan for authorization and to receive the cash.
Keeping and securing your ATM card should be your ultimate priority for managing financial documents and records. Without an ATM card, you will not be able to withdraw money from any ATM, regardless of the situation. If the account holder misplaces the ATM card, there is a risk of the card being mishandled by the finder. Once it has been established that the ATM card has been lost, it is essential to immediately talk to the bank manager about the card's deactivation to prevent card exploitation. You can access the bank's mobile application or call the bank through their international banking number and report the card's loss by providing the account details. The card will be instantly blocked by the bank and give you an option to request a new debit card. However, additional charges may be applied for issuing a new card in place of the stolen or lost card. If the account holder suspects that the debit card has been stolen, filing an FIR at the nearest police station is suggested.
Different banks provide the facilities of cardless ATMs, which make transactions through your smartphone more accessible and more convenient. It is a tech-savvy way to receive money if you have overlooked your debit card. Cardless ATMs operate based on QR (quick response) code and near-field communication. You need to register with the smartphone's mobile withdrawal app to use the card and ATM service. The ATM has a QR code that needs to be scanned from your phone before withdrawing the money. Open the app on your mobile phone in the near-field communication and select the bank account you want to extract your money from. Tap your phone against the chosen option; the transaction will be completed after the ATM asks for a PIN.