The disparity among different classes of society has given birth to the social stigma and apprehensions about fulfilling one's needs in terms of monetary and social benefits. To accommodate the underprivileged members of the community, there are different federally and state-oriented beneficial programs targeted toward low-income Americans to grant them protection for financial stability and food items. These programs are driven through government subsidies and tend to reduce the cost of services and facilities ranging from health benefits to food services and education. Families who cannot feed themselves can use government-driven programs and safe personal income to boost economic growth. Low-income American families and residents often compromise their economic growth, safety, security, development, and education. If the government does not target these groups, there will be a potential barrier and huge disparity among different classes. The societal pressure will make them less accomplished and impart a sense of deprivation. Government-induced programs are partially and wholly targeted toward health insurance, affordable housing through rental programs, food assistance, Supplemental Nutrition Assistance Program, and child health care programs.
I recently wrote an article about tracking my EBT card in the mail. Now, we will write more about the EBT card application.
How to Get Cash from Food Stamp Card?
To convert EBT to cash, swipe your EBT cash at the cash register, enter a PIN, and choose "Cash" on the card kiosk/ATM/POS machine. Before you, cash funds from an EBT card, ask if your store accepts EBT and offers cashback on your purchases.
SNAP benefits can only be used to purchase food items and cannot be used to withdraw cash. You can not cash from an EBT food stamp benefits account, only from an EBT cash account!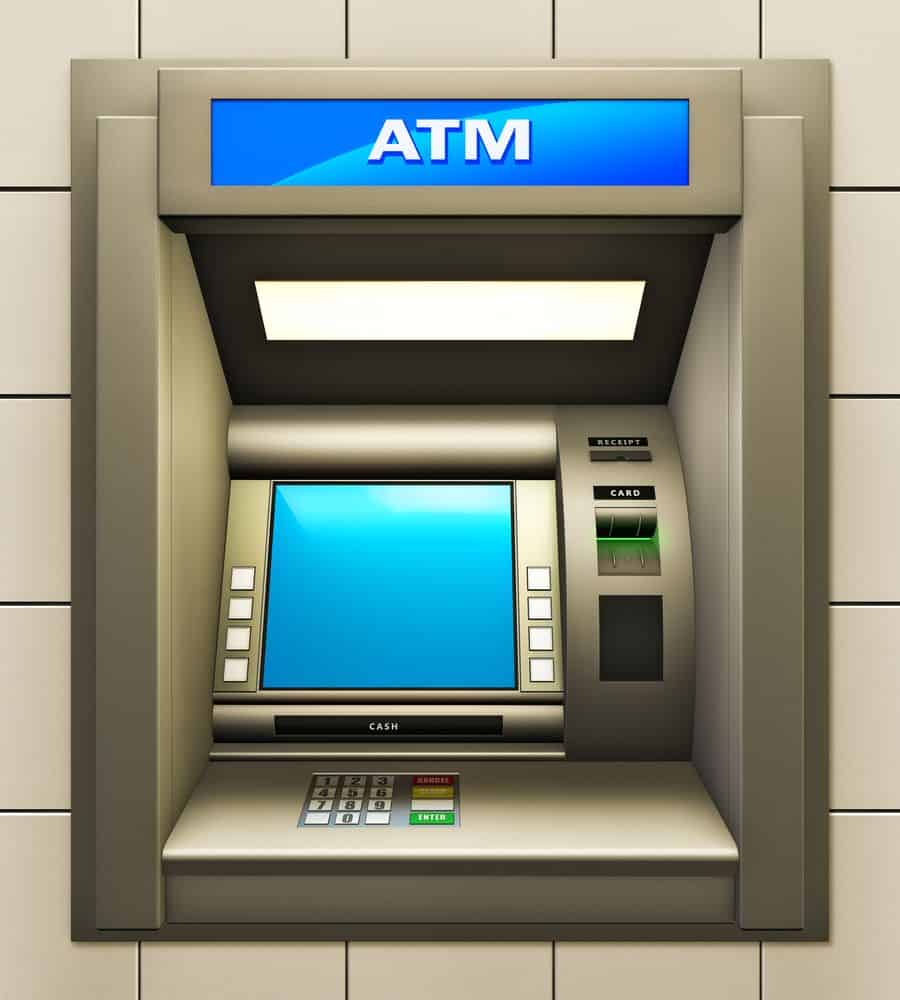 The Supplemental Nutrition Assistance Program, formally known as food stamp, is a federal-infused program that provides food benefits and edible items for low and no-income families in the United States. This program is solely administered and monitored by the United States Department of Agriculture under the food and nutrition service. The assistance and benefits are allocated to the families through specific departments such as the Division of Social Services and Health and Human Services. Each American family receives social benefits and facilities depending on the household size, total income, monthly or annual expenses, and the family's total members. The potential families need to do the eligibility scenario to acquire the electronic benefit transfer card to obtain multiple facilities through the SNAP program. The EBT operates similarly to the debit card; monthly benefits and assistance packages are credited to the EBT card to be used monthly. This card can be used at various grocery stores, convenience stores, and retailers.
Eligible families can also obtain cash for the food stamp program by asking for money at grocery stores, convenience stores, gas stations, and retailers. The EBT cards are well equipped to be operated at any ATM, and cash withdrawal is surprisingly more accessible through EBT. Cash withdrawal through the government food stamp program using the EBT card is quite convenient. This card can be utilized in most of the ATMs at multiple locations. To withdraw cash through EBT, you must double-check your current endorsement status in the state's cash assistance or SNAP program. You can contact your local welfare benefits office responsible for issuing the EBT card to check your eligibility status.
EBT Payments online
You can use EBT payments online. For example, Walmart accepts EBT card online purchases. See the image below: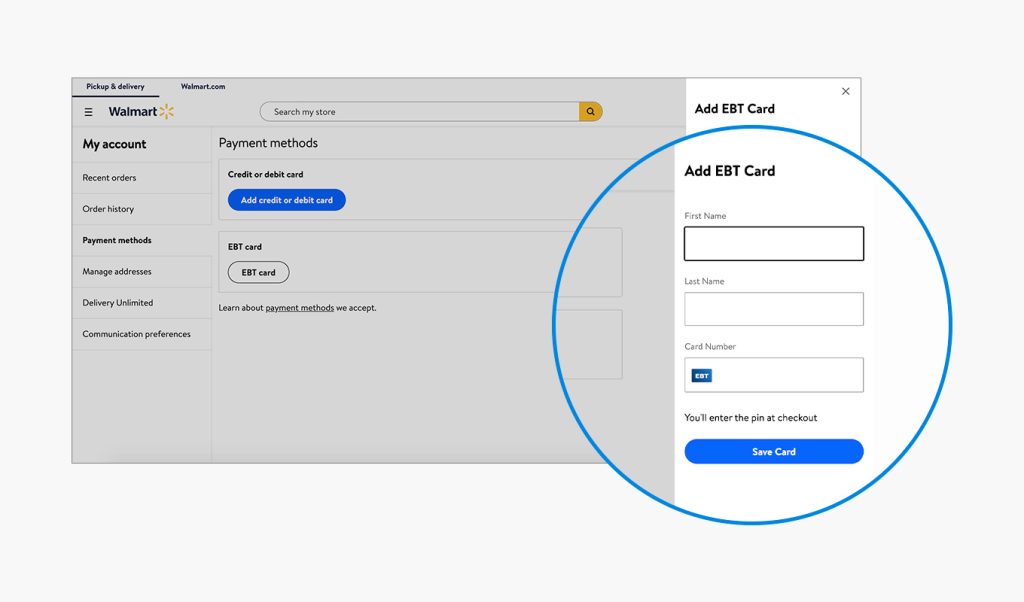 How to convert food stamps to cash online?
You can not directly convert food stamps to cash online using any online payment. Using card kiosks, ATMs, or POS machines, you can only cash out EBT cards in some retail stores offline. Some stores will allow cash withdrawal from EBT cards without a purchase.
If you see places that buy food stamps for cash, you need to know that is illegal.  If anybody tries to sell food stamps for cash that procedure is called food stamp trafficking and it is punishable by criminal prosecution.
There is no direct association between qualifying for cash withdrawal and the electronic benefit transfer card. Not all individuals are eligible for a cash assistance program, even if selected for food assistance. However, individuals allotted the EBT card, and the cash assistance facility can use it similar to a debit card. Therefore, you can also ask for cash back at the grocery stores or other retailers. Food stamps were a comparatively old system, and electronic benefits transfer is an updated version of food stamps. There are different EBT locations for convenience which can be evaluated and found through websites such as 'EBT near me.' Most retailers typically ask the purchasers if they would like to acquire some cash through the debit card they used to purchase. This facility and convenience are not offered at all retailers; however, a specific list of grocery stores or retailers provides this facility. Walgreens is well known for giving this perk; however, this advantage is only available at some Walgreen franchises. It is essential to call customer service and visit the official website to clarify the cash withdrawal through debit cards on purchases.
To utilize this service, you must find a location or franchise that allows cash withdrawal through EBT. Once you have purchased an item through the food stamp program, you can enter the personal identification number at the cash register. You can select cash on the credit or debit card kiosk, where you can enter the desired cash withdrawal amount. The desired amount of money is there and available at the cashier.
Another question is:
How can I transfer money from my EBT card to my cash App?
To transfer money from your EBT card to your Cash App, you need to exchange your money at the retail store and get cash from your EBT card. Then, you need to buy a gift card (Visa or MasterCard) with the money. Finally, add your gift card numbers to Cash App, and you can use Cash App for your purchases.
Please read our article "Where Can I Load My Cash App Card" to learn how you can load your Cash app.
Does Ibotta work with EBT?
No, EBT cards can't be used to pay with Ibotta.

Can you get cashback with EBT?
Yes, you can withdraw cash from an EBT card using an ATM or POS machine. The steps are the same as withdrawing money from a credit or debit card. However, SNAP benefits can only be used to purchase various food items and can not withdraw cash.

Acquiring cash at ATM
The EBT card can also withdraw cash at the ATM location. Typically a small percentage of the fee is incurred for cash extraction, but it is convenient to receive money during emergencies. Cashing out at the ATM is similar to acquiring cash in normal circumstances. Just insert the food stamp program card and enter the pin. Select the option of cash withdrawal. Highlight the checking button and enter the amounts in the dollar.
A separate program for expecting or breastfeeding mothers and infants accommodated under a particular supplemental program known as WIC. WIC is responsible for offering food vouchers, educational programs, and facilities to expecting mothers and neonatal children up to six years of age. In addition, there is a separate program for school-going middle-age children responsible for providing free or monitored education and a child nutrition program for up to 30 million American children. Currently, the SNAP program has accommodated more than 47.6 million people or 23 million households who, on average, receive $133 per month. Individuals enrolled under the SNAP program have the liberty to purchase fresh fruits, vegetables, meat, dairy products, poultry, fish, plant and seeds for daily consumption, bread items, cereals, and cold snacks. To evaluate eligibility for the staff program, applicants are expected to fill out the program application form at the local SNAP office. The criteria for SNAP eligibility vary according to different states.
Besides the SNAP program, The US has a list of welfare programs titled temporary assistance for needy families, Medicaid, supplemental security income, earned income tax credit, and housing assistance programs.