Sometimes you want to cancel your Netspend card. You have 3 options to solve the problem.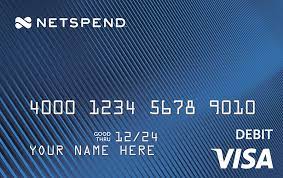 How to Cancel Netspend Card?
There are three ways a user can deactivate or cancel their Netspend Card. You can use the entire balance on the Netspend card, call the Netspend customer service to deactivate the card, or request a check.
The easiest is to use up or withdraw the entire balance from the Netspend prepaid card. This can be done at an ATM, but it is not free. Users have to pay a nominal fee of $2.50 for withdrawing from a domestic ATM, and it can go up to $4.95 if the withdrawal is made from an international ATM, which may also include ATM charges.
The most convenient way is to call the Netspend support team at 1-866-387-7363 and ask them to deactivate your account. The catch here is to avoid, if you wish to cancel the card, getting into the promising schemes, they will offer you to keep your account running. 
Users can also ask for a refund check against their remaining balance on their Netspend debit card. No check is issued for balances below $1, and Netspend will charge you a fee of $5.95 if the refundable balance is above $6.94. Users can request a refund check through account login or by calling the support number. 
Another option that users can go for is to spend the remaining balance on their Netspend card at places where it is accepted for payment. Payments from Netspend are not subject to extra fees like the above three options. 
How to Delete My Netspend Account?
One way to delete your Netspend Account is to contact the Netspend customer support team. You can either send an email to customerservice@netspend.com or call 1-866-387-7363. 
Before deleting your Netspend account, you must make sure that you want to do this because you will never be able to access your account once deleted. Also, simply deleting the app won't deactivate your account. 
A few things that one should keep in mind before deactivating or deleting the Netspend account; make sure they don't have any remaining balance or overdraft in their account. If they have a balance, they should withdraw it by following any of the aforementioned processes. If they have an overdraft or overdrawn account, they will have to settle the payment before deleting their account. 
Where Can I Withdraw Money From My NetSpend Card?
It works like a debit card when it comes to withdrawing money from your Netspend card. You can go to an ATM that accepts Visa or Mastercard and withdraw money by entering the amount and your PIN.
A Netspend card can be used like any other debit card, where you have already deposited the funds in your account and can use the funds through your card. You can use this card to pay for buying goods and services. Cash can be withdrawn from both domestic and international ATMs, for which users have to bear some charges. 
Is Netspend down?
No, Netspend is not down; the website is up and running now.
Sometimes, a website is down due to overload, server issues, or maintenance. These issues can be faced by anyone and anytime. However, such cases are quite rare with the Netspend website. In case you encounter any issues, you can try contacting customer support at 1-866-387-7363 or write an email to customerservice@netspend.com. 
Will NetSpend Send Me a Check?
Yes, Netspend will send you a check for your remaining balance in your Netspend account if you request one. People request a check when they want to deactivate their Netspend card services.
Netspend card users can email customerservice@netspend.com or call Netspend customer support at 1-866-387-7363 to request them to deactivate their card and account and refund the remaining balance through check. 
Netspend will charge the user a fee of $5.95 if the refundable balance is above $6.94. No check is issued for a balance below $1.
The whole process of issuing a check can take up to four weeks. Therefore, users must make sure if they are willing to pay the fees and wait for three to four weeks for the refund check to arrive.
How Do I Speak to a Netspend Representative?
It is easy to contact a Netspend representative or a customer support executive. Their toll-free number is 1-866-387-7363, which is available from Monday to Friday, 08:00 AM to 10:00 AM (Central Time Zone), and 08:00 AM to 08:00 PM on Saturday and Sunday. 
If you cannot contact the support team by telephone, you can also send an email at customerservice@netspend.com. Existing customers have a secure inbox to send an email that can be accessed through their online account center. 
How Long Does a Netspend Dispute Take?
Netspend promises to make a decision regarding the dispute within ten days of receiving the dispute notification. It is mentioned in their dispute notification form that a decision on whether the funds will be credited to the Netspend card user's account or not will be taken within ten days. 
There are incidents where the Netspend card user enters into a dispute with a merchant. Users can raise a dispute either by contacting customer support or through their online account center. They have to click on 'Help' in the main menu and then on 'File a Dispute'.