Online shopping has become increasingly convenient and popular in today's digital age. However, with the convenience comes the need for secure payment methods to protect sensitive information. One aspect of online transactions that has garnered attention is the CVV (Card Verification Value) requirement. Typically, when purchasing online, users are asked to provide the CVV code printed on the back of their credit or debit card. However, certain websites do not require CVV information for completing transactions. This article will explore the concept of no CVV-required websites and discuss why this feature has gained significance in online commerce.
CVV stands for Card Verification Value. It is a three- or four-digit security code on credit and debit cards. The CVV is typically located on the back of the card for Visa, Mastercard, and Discover, while American Express cards are on the front.
The CVV serves as an additional layer of security for card-not-present transactions, where the physical card is not present during the transaction, such as online or over-the-phone purchases. It is designed to verify that the person making the purchase has physical possession of the card and helps reduce the risk of fraud.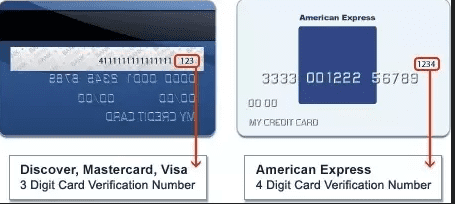 Websites That Don't Require CVV Code in 2023
People may be looking for no CVV (Card Verification Value) required websites for various reasons, although it's important to note that such websites may pose higher risks in terms of security and fraud.
Convenience: Some individuals may find it inconvenient to enter the CVV code every time they purchase online. They prefer websites that don't require CVV information to streamline checkout.
Lack of CVV knowledge: Some people may not be aware of the importance of the CVV code or how it enhances the security of online transactions. They might search for no CVV-required websites simply because they don't understand their purpose.
International transactions: CVV codes may not be universally utilized or required for online purchases in certain countries or regions. People from these areas may seek websites that don't ask for CVV information, as it aligns with their local payment practices.
Fraudulent intent: Unfortunately, some individuals actively search for no CVV-required websites to engage in fraudulent activities. These individuals may aim to exploit security vulnerabilities and make unauthorized purchases using stolen credit card information.
It's crucial to emphasize that while no CVV-required websites may offer convenience for some users, they pose higher risks regarding fraud and security breaches. Reputable and secure online platforms typically prioritize protecting user information and employ CVV verification as an additional layer of security.
Conclusion
No CVV-required websites have emerged as a solution to streamline online transactions, enhance user experience, and prioritize data security. By eliminating the need for CVV information during checkout, these websites simplify the payment experience, reduce security risks, and cater to a global customer base. In an era where convenience and privacy are highly valued, the significance of no CVV-required websites is clear, fostering customer trust and contributing to a seamless and secure online shopping experience.