If you (or anyone you know) live in a state that requires unemployment insurance, the chances are good that they have been certified for UI at some point. We can take that further and say that it is highly likely that this will happen again—after all, everyone needs money sometimes, and the risk of losing work always looms. Unfortunately, many people who have already taken the process through the first time ask themselves the wrong questions when they need to certify for UI benefits again.
What happens when you forget to certify for unemployment?
If you forget to certify for unemployment, your payment will be delayed. Usually, if you miss certifying for unemployment benefits more than 30 days since you last certified, your Unemployment Insurance (UI) claim can become inactive. Then you need to reopen your claim. However, each US state has a different system.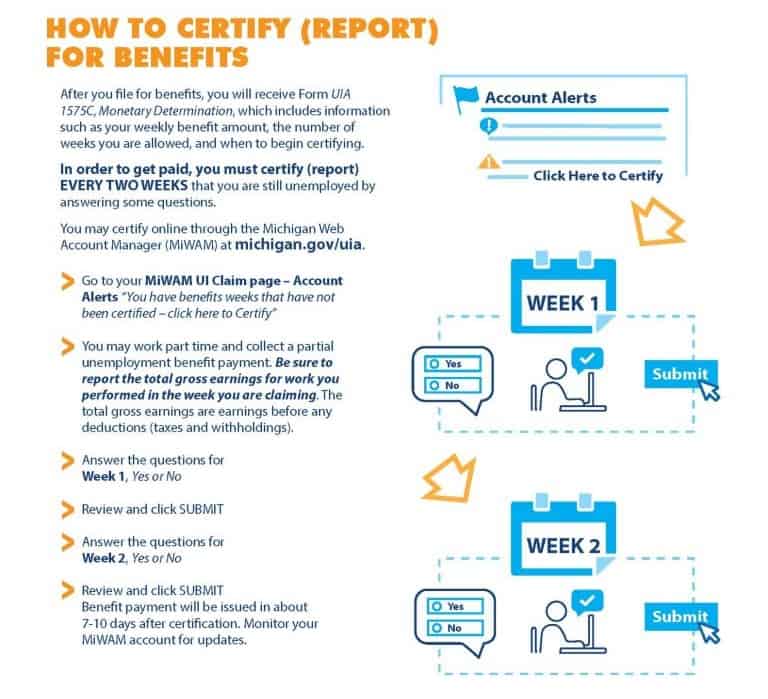 Makeup day for unemployment
For example, in New York, you can certify your unemployment benefits by phone or online. If you forget to claim on the assigned date, you can always call to claim your benefits on Wednesday, Thursday, or Friday just after your missed day. If you miss a whole week to certify your benefits, they will be delayed.
Weekly claims certifications occur when you phone or go onto the state's website to answer questions regarding your eligibility for the previous week or weeks. Even in jurisdictions where you must verify bimonthly, eligibility is related to each week. You must certify for each week independently in those states. The certification informs the state of eligibility and asks for payment. Whether you purposely fail to file your weekly claims certificate or simply forget, the outcome is the same. That time is not compensated.
Your state may grant makeup days for missing claims in places where you have a set day to certify for your next payment of benefits. Thursdays and Fridays are usually makeup days if your state divides certificates by the initial letter of your last name. Anyone can certify to get money on the next payday on selected days.
Some states do not have certification days assigned. Instead, they instruct you to certify for the preceding week or weeks at any time following the week's end (on Saturday) during a specific time window. It usually takes a week or two. When you go to the weekly claim system, it will display you up to four weeks that you may certify one by one. So, if you missed the last opportunity, you can qualify for any weeks you missed the following time.
Contacting the Government
If you forget to double up on your next certification and miss the makeup day, you can contact the state for assistance. When calling the claims line, select the option to talk with a live claims agent. Remember that the claims line usually is busiest at the beginning of the week, so expect high wait times. In addition, state law limits how a representative can assist you in collecting retroactive unemployment benefits. The sooner you notify the state, the more likely you will receive your money back.
Conclusion
If you're in a situation where you feel you should have been eligible for unemployment, you will have to file for it. Depending on your state's law, it could take up to 2 weeks to process the claim. And don't worry if you didn't certify for it when you should have. You have to apply for it within a certain number of weeks or months (depending on which state you live in), so time is on your side here. If you miss all dates, you can file a new claim again.